---
Better babysitting starts now.
---
SittingAround gives you easy online booking, sitters you can trust, and the freedom of knowing you'll always have a babysitter when you need one.
Join a babysitting coop and trade free babysitting with other parents, build a network of paid sitters you trust and share with your friends, or both... however you choose to use the site, you will take the "if" out of finding a sitter.
---
---
As seen in...




---
---
---
What users are saying
---
"All the moms in our neighborhood are so excited, we need date night back!"
---
"Love the idea of a babysitting coop but never wanted to do the accounting ... you do that part for us!"
---
Watch the coops grow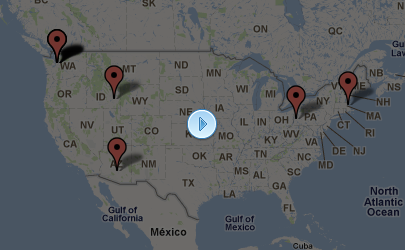 ---
---
---
---
Find a Babysitter
Need a babysitter? We make it easy to find sitters near you -- sitters you can trust, available when you need them.
Browse our open online directory and find sitters -- for free. Contacting and scheduling sitters requires an account, which is also free.
Is it really free? Yes, fully featured accounts are free. You can remove advertisements for a small fee.
Coop, Co-op, Cooperative?
A babysitting coop is a groups of parents in a neighborhood who trade childcare. We give you everything you need to start, manage, and grow a successful babysitting cooperative.
Many names are used to describe groups of parents who swap babysitting: cooperative, co-op, babysitter swap, babysitter exchange, etc. We use Coop, pronounced koh-op, and Cooperative.
For Babysitters
Manage your babysitting work like the business it actually is. A SittingAround Sitter Profile is an online store for your babysitting business.
Collect your references in one place, get a free background check, accept credit cards, find babysitting jobs near you. Display your availability, so you get work when you want it. Take bookings online.
---