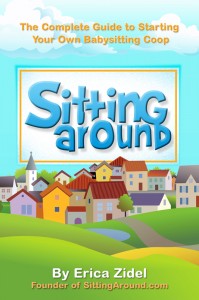 I'm excited to announce that SittingAround has just published a brand new guide book on how to start your own babysitting coop. The book contains tons of valuable information on how to build the best coop possible and is available for download in the Amazon Kindle store.
It's a great read, especially if your coop is just starting out. Topics covered include: coop benefits, structuring point rules, admitting new members, resolving disputes… and much more.
After you've read the book, I'd love to hear what you think!