Okay, so I am a tiny bit interested in (read: fascinated by) genetics. I love how knowing just a little bit about mom and dad can, with startling accuracy, predict what baby will look like even before baby is born. One of the easier traits to predict is eye color. "What color eyes will my baby have?" is a question that can be answered just by knowing what eye color the parents have.
Want to know what eye color your baby might have? I created the simple chart below to help.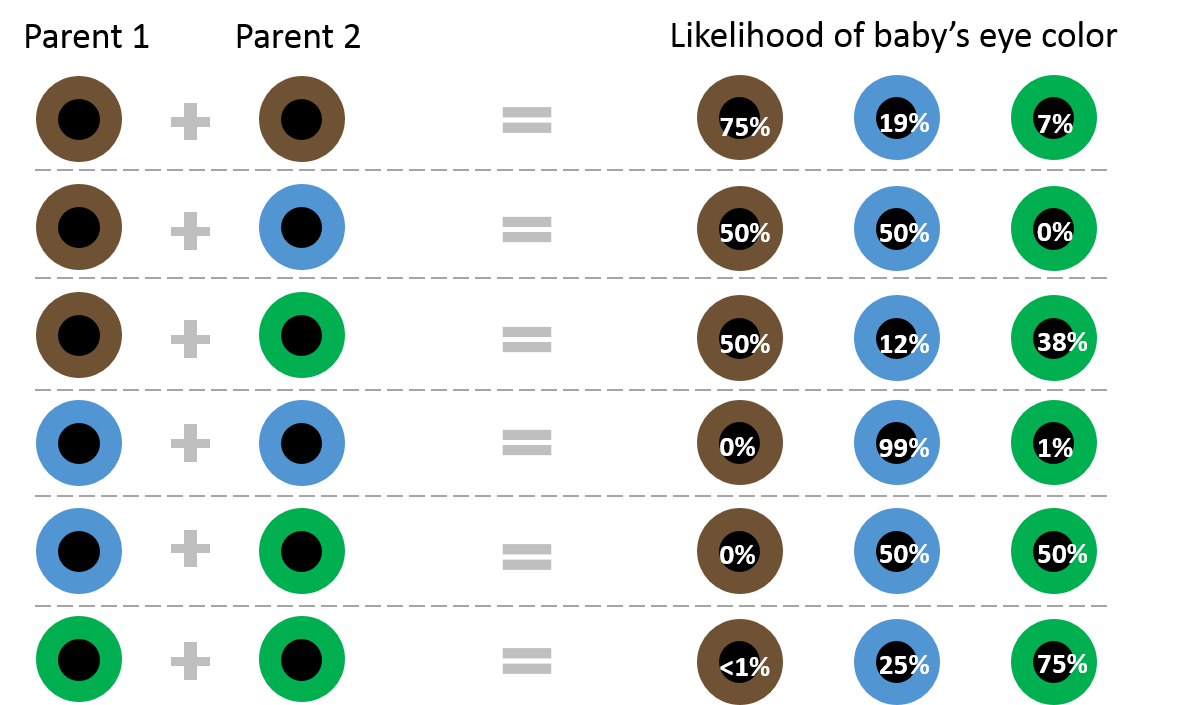 Note that this chart only takes into account parents' eye colors. Because it only factors in the phenotype (i.e. what color the eyes appear) and not the genes themselves, it is not going to be 100% accurate in every case. However, if you know grandparents' eye colors, too, you can tell with even more accuracy what color eyes your kids will have. To factor grandparents' eye colors into the equation, checkout TheTech's baby eye color predictor here.